/
The Apollo Project: InterLaw Diversity Forum Management DNA Toolkit
---
The Apollo Project: InterLaw Diversity Forum Management DNA Toolkit
Background
---
In 2009/10, the Law Society of England and Wales conducted three diversity studies around barriers to career progression in the legal sector, each focused on a different strand of diversity: (i) "Obstacles and Barriers to the career development of women solicitors" (March 2010); (ii) "Ethnic Diversity in law firms: Understanding the Barriers" (May 2010);  and  (iii) "The career experience of LGB solicitors" (Conducted with the Law Society by the InterLaw Diversity Forum). They are collectively referred to as the "Barriers Reports".
Despite focussing on three different populations, the Barriers Reports seemed to come out at roughly the same place (i.e. that these diverse groups faced similar obstacles). The InterLaw Diversity Forum sought to follow-up on this observation and designed and conducted a study that collected a wide range of quantitative and qualitative data from across the UK legal sector. The goal of the exercise was to pinpoint the exact problems facing these diverse groups and provide recommendations that address and ultimately solve them.
This resultant study, the "Career Progression Report", was published in July 2012. It was the first of a series of high-profile diversity reports to come out over the course of the past 18 months. These include: (i) the McKinsey/ 30% Club "Shifting the Needle" (December 2012); (ii) the Law Society's International Women In Law Summit report "Setting the Agenda for Change"  (January 2013); and (iii) the Women's Business Council report – specifically the "Getting On" section (2013).
While these reports have slightly different scopes, they all ultimately deliver the same bad news: "Diversity 101″ isn't working. Despite all the efforts of law firms to effect cultural change for years, there has not been much significant improvement. This is a frustrating result for many organisations and their leaders, who have read the reports and know that there are challenges to be addressed. They know there is a strong case for organisational change and better culture that results in: (i) better talent management; (ii) increased efficiency; (iii) better delivery of service to clients; and (iv) better reflection of clients and wider society.  They just need more guidance on what to do, practically, to make those changes.
The Apollo Project Content
---
The goal of the Apollo Project is to help give organisations the practical tools to help make effective cultural changes by leveraging on the examples of best practice that exist throughout the legal sector and beyond. The Apollo Project seeks to reach out for examples of best practice backed up by evidence and will serve as a resource for them along with details on how they can be adapted for other organisations. The final project will include:
a Website with full content and multi-media functions (message boards, video, supporting documents);
an App (featuring overviews of case studies and videos); and
Periodic webinars which will feature detailed analysis of case studies
The toolkit will be sub-divided into five main categories:
Evidence Based Intervention 
Culture 
Management and Training 
Systems, Procedures and Policies and
Communications
We envision that the best practice case studies will be listed under the appropriate categories. Many of the sub-categories will fit within more than one of the broader categories (e.g. Work Allocation may sit under Systems and Procedures but may also have a link under Culture).  We will populate case studies with competition entries that will follow a template and will include innovation and evidence of genuine change.
Audience
---
We know that there are examples of best practice in the legal industry and beyond. The scope of the project will cover best practice examples from across the legal and other sectors and will be evidence based. The target audience is the legal sector, corporates, financial institutions and other professional services.
Supporters and Patrons of The Apollo Project:
---
Kate Cheetham, Deputy General Counsel, Lloyds Banking Group
Baroness Scotland, QC and Member of House of Lords
Alison Kay, Global General Counsel and Karen Clayton, UK General Counsel, National Grid
Dame Fiona Woolf, CBE – Alderman City Of London, Partner CMS
Helen Grant, MP
Dan Fitz, General Counsel at BT
Foundation Sponsors Of Phase 1 Were:
---
CMS
Data Morphosis
National Grid
Lloyds Banking Group
Project Partners Of Phase 1 were: 
---
The Law Society
The Bar Council
Equalities Office
Stonewall
National LGBT Bar
IILP
Media Partner:
---
Project Leads: 
---
Daniel Winterfeldt
Founder, InterLaw Diversity Forum and Head of International Capital Markets, CMS
Daniel is the Head of International Capital Markets and the Diversity & Inclusion Partner for CMS Cameron McKenna LLP. Daniel is a US securities partner and has over 14 years-experience practising in the London and New York markets. At the 2012 FT Legal Awards, Daniel Winterfeldt was recognised with the only individual award, being named the Legal Innovator of the Year for his work building the capital markets practice as well as founding and co-chairing both the Forum for US Securities Lawyers in London (www.tffuslil.com) and the InterLaw Diversity Forum (www.interlawdiversityforum.org).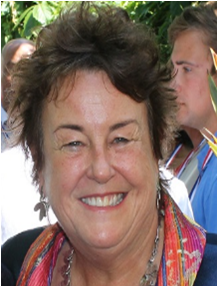 Liz Grant, OBE
Liz Grant is a Business Development consultant with a strong affinity to Diversity & Inclusion in the workplace. Liz genuinely believes that Inclusiveness is a business enabler and that smart businesses see it as a lever for growth by: (i) Improving employee productivity; (ii) driving improved employee engagement across all of their staff; (iii) building more effective client relationships; and (iv) attracting, retaining and motivating top talent in the market Liz works with a wide variety of companies and organisations across the commercial, public and not-for-profit sectors. From law firms to banks to IT companies to government regulators she works with clients to build inclusive leadership teams and implement best practice in Diversity & Inclusion. Liz Grant was recognised in the 2013 New Year's Honours where she was made an Officer of the Order of the British Empire (OBE) for services to Lesbian, Gay, Bisexual and Transgender equality in the workplace.